Equipment -> Ring Groups
On telephone systems that support groups being monitored by the Server software, groups such as ring groups and call centre distribution groups are listed here. The software can use the groups to display the human-readable group name to users of the client software, and to help track calls (this feature is telephone system specific).
This page contains the same options as the identically titled page in the installation wizard.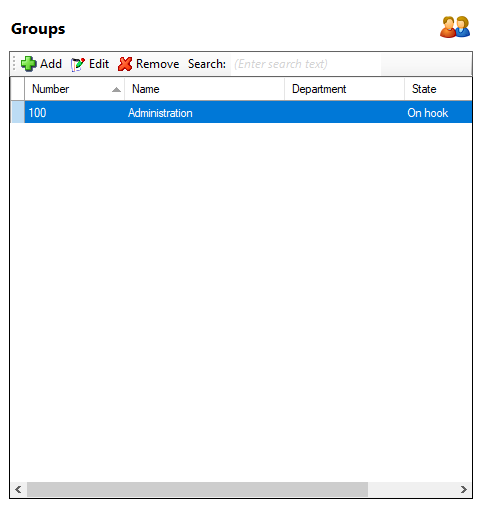 Add button
To add a group manually, click this button.
Edit button

The trunks that have already been created can be administered from this page by selecting them in the list and clicking the 'Edit' button.
Remove button

To delete a group, select it from the list and click on the 'Remove' button.
Search

You can search for listed groups by entering text into the 'Search' box. The search function looks through the information in the item list.